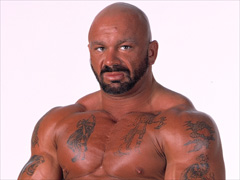 Perry Saturn


Height: 5' 10"
Weight: 234 pounds
Finishing move: Rings of Saturn
Career Highlights: European Champion; Hardcore Champion



As soon as Perry Saturn walks in a room, you kind of get the feeling that hes not someone you want to mess with.

A dozen years after he began chasing his dream of becoming a professional wrestler, Perry Saturn has landed in the No. 1 sports entertainment company in the world. He might not have taken the most direct route to the WWF, but everyone is sure glad hes ended up here.

Saturn is looking to soon become a main-eventer in the Federation.