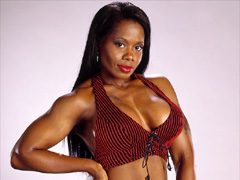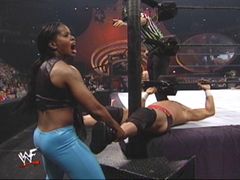 OUCH!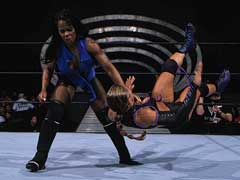 Jaqueline clotheslines Ivory.
Jacqueline


Career Highlights: Women's Champion (2)



Jacqueline is one of the strongest, most athletic women on the World Wrestling Federation roster. In fact, her attributes rival those of many of the Federation's men. On numerous occasions, she has been known to mix it up in the ring with many of the Federation's male competitors.

Occasionally, Jacqueline will rekindle her competitive fire, competing in matches in the heated women's division or teaming with male superstars for mixed tag-team competition.