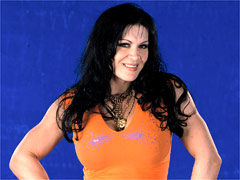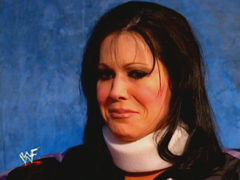 Could this be the end of Chyna's career.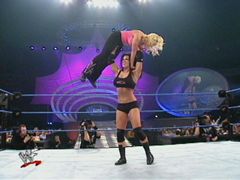 Chyna lifts Molly sky high.
Chyna


Height: 6'
Weight: 200 pounds
From: New Hampshire
Career Highlights: Women's Champion (current); Intercontinental Champion (3)



As the song says ... "Don't treat me like a woman, don't treat me like a man ... don't treat me like you know me ... treat me for just who I am!"

Chyna has proven her mettle in the ring. She was first woman ever to compete in both the Royal Rumble and the King of the Ring tournament! Then, she became the first-ever female Intercontinental Champion at October 1999's No Mercy. After all these accolades, World Wrestling Federation fans voted her "Diva of the Year!"

The sultry diva is not afraid of anyone, and is a hero and role model to millions of Federation fans, male and female.