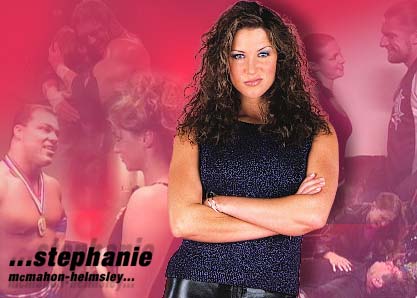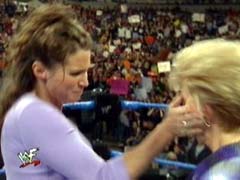 Stephanie slaps mum Linda!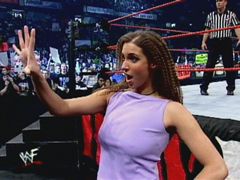 Stephanie tells the Undertaker to keep five yards away.
Stephanie McMahon-Helmsley


From: Greenwich, Connecticut
Career Highlights: Women's Champion



She may be the youngest member of the McMahon family, but dont you dare ever count out Stephanie McMahon-Helmsley. If you do, it may be the biggest mistake of your life.

Since marrying Triple H in late 1999, Stephanie has blazed a path of fury in the World Wrestling Federation. She has proved time and time again that the side that shes on always wins in the end. In a family which includes the Federation Chairman, the Federation CEO, and the WCW Chairman, Stephanie has showed that she may be the most cunning and ruthless member of the McMahon clan - and thats saying something.

Stephanie has also shown her worth in the ring. In 2000, the Billion Dollar Princess ruled as Womens Champion for nearly five months!